Back in March 2018, Michael arrived at Wythenshawe Hospital's A&E Department with a serious traumatic injury to his left arm. Following months of care, attention and hard-work Michael was able to return to his job despite the odds being stacked against even using the arm again.
Below is a review that Michael wished to be submitted to the site.
I was admitted to Wythenshawe hospital A & E on the 5th of March 2018 after suffering an accident at work, which was a fall of approximately 15 feet off a ladder. I was fortunate that the accident occurred on Roundthorne Industrial Estate (500 metres from the hospital), so within minutes of the accident I was dropped off at A & E by one of my colleagues.

Initially, I thought that I had maybe suffered a compound fracture of my left forearm and waited patiently in a very packed A & E  Department for my turn. I felt very warm as I was in full outdoor work-gear and I was white as a ghost sat on a coffee table which was the only seat available. I never bother the NHS as I see on the news all the time how much pressure it is under. I was seen quite quickly in the circumstances which made me realise despite the state of shock I was in that whatever I had done was pretty serious, I was sent for an x-ray in a wheelchair with a nurse whose name I can't remember, she was very kind and left me in the X-Ray Department.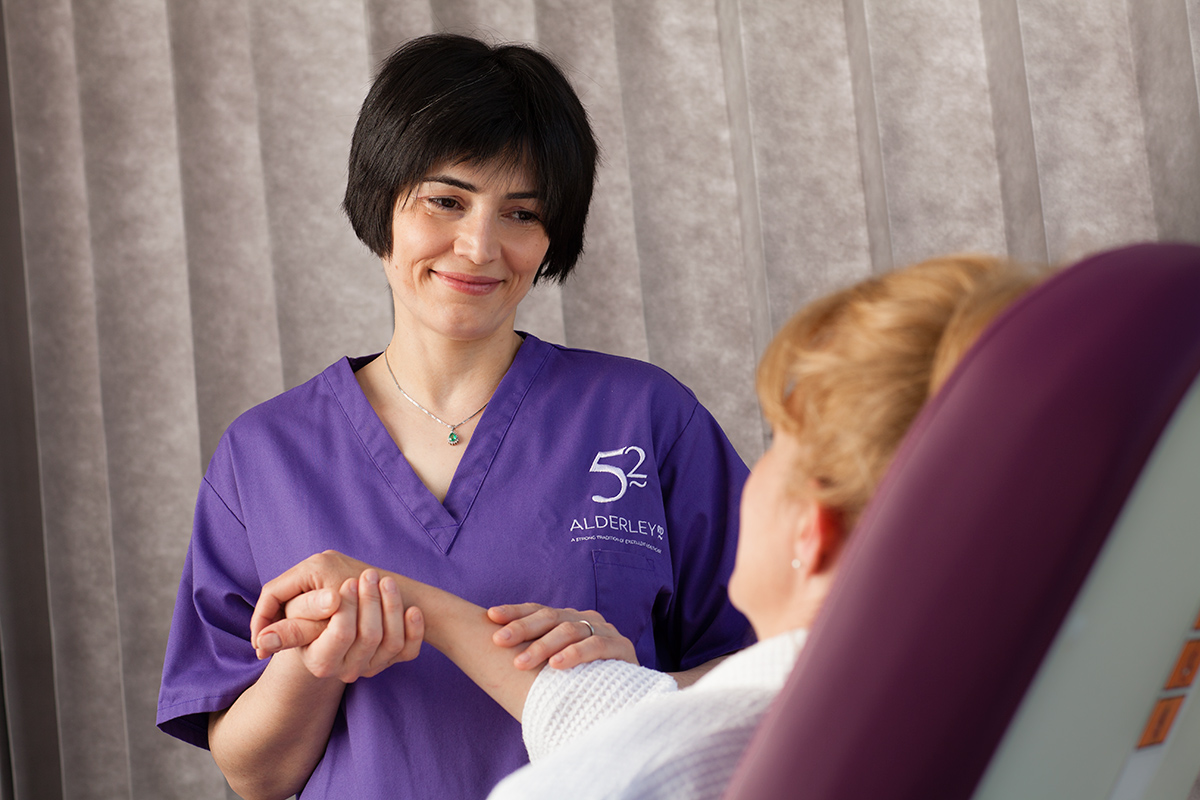 I was x-rayed within minutes and then waited in the corridor on a trolley to be wheeled back to A & E. The whole hospital was absolutely packed out and other people were also in the corridor on trolleys, just like I had been seeing on T.V. for the last couple of years. I realised in person how much strain is on this vital resource and felt stupid for falling off a ladder and causing more. After 2 hours in the corridor, the original nurse who had dropped me off came past, asked why I was still there and promptly pushed me back to A & E telling me that the department was full and that I needed to be seen by the duty consultant. My x-ray revealed my injuries were severe.

I was put on a ward next to A & E which was for day operations so that I could see the consultant, it was empty as the day operations were finished and that is where I first met Dr. Hajipour who quite frankly pulled no punches in her assessment. After looking at my x-ray I was told I may never get the use of my left arm back again due to the fact that I had done so much damage in the fall. I had a one in five chance of it ever working again. One of my work colleagues had come to check on me minutes earlier, and I didn't take in that information straight away and he heard the assessment and he was quite upset as he had witnessed the fall.

I was in pain and shock but then Dr. Hajipour told me that I was lucky that she was on duty and that she would operate this evening, she was very serious explaining what damage I had done but assured me that she would do everything in her power to try and save my arm. She smiled before she left and told me not to worry, I liked and trusted Dr Hajipour immediately, her demeanour,  confidence and slight arrogance as a top surgeon made me believe that if anyone could fix my arm, it was she and I never really worried again about my arm for the duration of my time in hospital as an in patient or an out patient.

The first operation that evening brought me into contact with many nurses and anaesthetists who also treated me with so much care and understanding. I could not recall any of their names but like every single person I came into contact with I was treated with so much professionalism and care. I felt really angry towards anyone, especially the media, who kick the NHS from one tabloid to another without realising how committed all the staff are to giving the best they have, every shift, every day! I hope I was a good patient but as I was in a lot of pain, more than I have ever experienced, I probably got on a few peoples nerves on the ward. It was too hot for me so I would have my meals and medication then bugger off the ward and walk around the hospital. I do remember one nurse called Sharon who always had a kind or funny word for me every time she was on the ward asking me "where do you disappear to every day?"

Five days after being admitted, I had my second operation on my elbow and wrist. It was scheduled for 3 hours but due to the extensive damage which was revealed during surgery, I believe it lasted nearly 7 hours and that in itself sums up for me how brilliant everyone is who works for the NHS – especially the personnel who were trying their hardest to fix me. I didn't see Dr. Hajipour for a few days after my surgery but her colleagues told me that my injury was the talk of the fracture department. All that could be done had been done and now it was my turn to follow exactly what I was told by the hand therapist and physiotherapist department as an out patient: turn up on time, attend every appointment and do your exercises every day and you may have a chance of going back to work in a year or eighteen months.

Dr. Hajipour is obviously well regarded and respected by all her team and associated departments as she controlled and made her feelings known regarding every single aspect of my rehab; from the person who put a special cast on my arm, down to the hand therapy department. At first she thought they were not giving me enough pain and I assured her that Karen, Chris and all the other hand therapists that I saw were dishing out the pain to me every session.

I was amazed at how much input Dr. Hajipour had during my 17 weeks as an outpatient. Richard, her physio Lieutenant,  also dished out enough pain when I attended Dr. Hajipour's clinic and I am only one of probably hundreds of patients under her care, still I felt high levels of care throughout my ordeal and I will be forever grateful to all at Wythenshawe Hospital who fixed me nearly back to 100% which did not look likely when I arrived.

I would also like to mention Gary in the physio department who also took great care trying to get my elbow functioning again. Although I my progress eventually stopped improving due to the extent of my injuries and physical limitations, my elbow is now very close to full movement and in the last few weeks I have been doing lots of pull-ups. This is something I never ever thought I would do again and that is all down to everyone I have mentioned above (and also a bit down to me for going away and doing all the rehab exercises I was shown.)

I was discharged from Dr. Hajipour's clinic late September 2018 and she gave me a card to leave my comments on how I felt I had been treated whilst in her care. I lost the card due to the fact that I returned to work heavily in debt due to no income for 17 weeks, this resulted in me working all hours to clear my debts before Christmas. I wanted to write this e-mail months ago, every day at work I wanted to write this e-mail but never found the time. I hope now, the heartfelt thanks I owe to your fine hospital and staff will be passed on to everyone who helped me.

The last point that I want to make is regarding the amount of time initially I was told it would take for me to go back to work which was originally put at between 52 to 78 weeks from when I arrived at your hospital. I was back in full time employment in 17 weeks which was the 2nd of July 2018 and I worked 25 weeks from then right up until the 20th of December 2018. If it would have been any longer than it was, my building business would have gone under but instead it has survived and today I started my new contract as a site agent for the company who have been using me as a labourer for the last 25 weeks.

Thank you all so much.

Kind Regards

Michael Byrne
On behalf of all involved in caring for Michael's injury and subsequent rehabilitation, I'd like to say a massive thank you to him for taking the time to pen such a heartfelt testimonial of the care he received. It's not often people go to such great lengths to make their gratitude known.
---