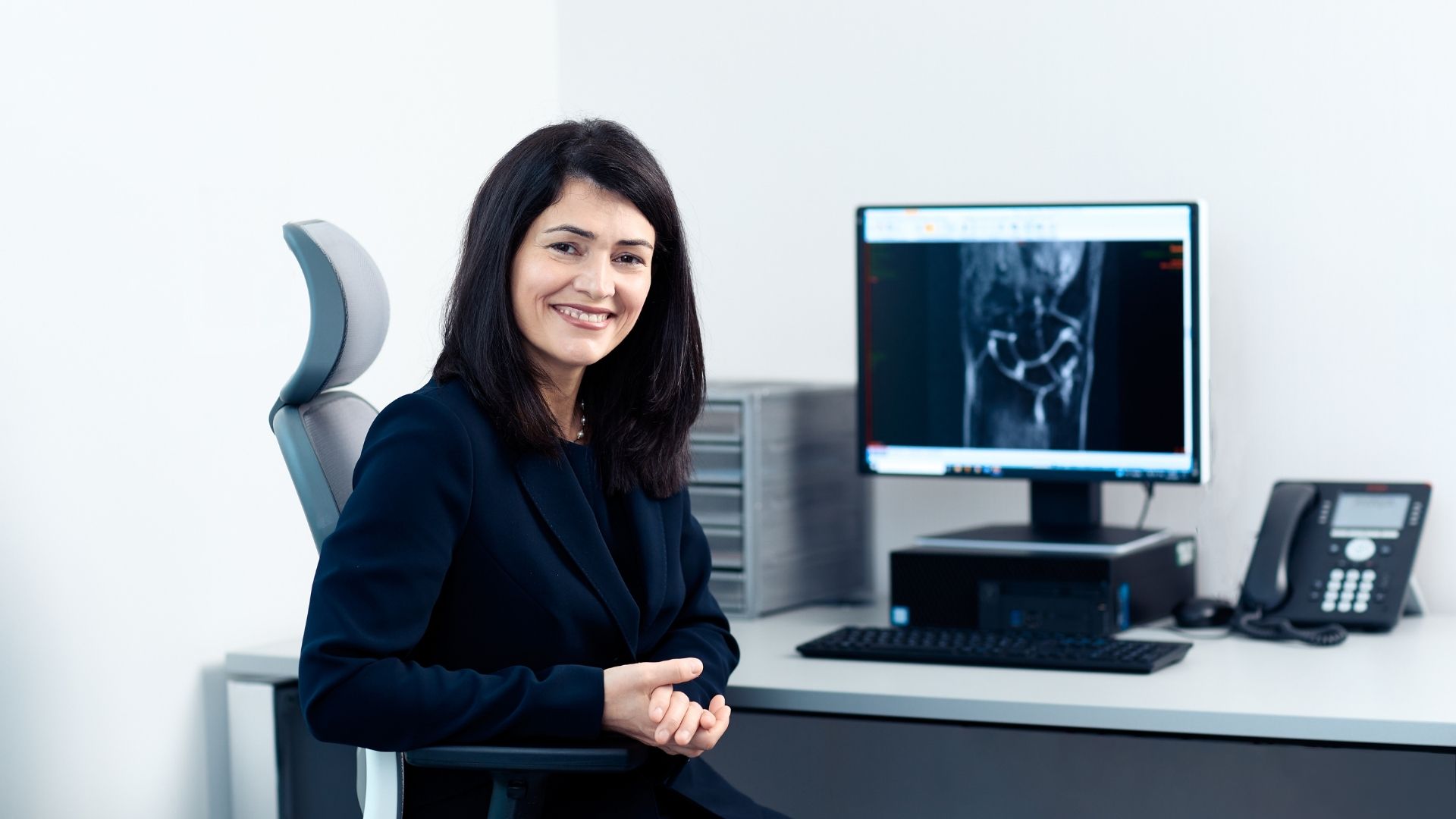 karen hall

★★★★★

I had several issues with both my right and left hands. The left was trigger finger. One of my fingers was completely bent over into my palm and locked. Ms Hajipour promptly diagnosed and advised surgery to release the fingers.
The right

… Read more

hand was a little more complex, my ulna bone was too long (from birth) and was causing me pain in my wrist. Again, Ms Hajipour acted promptly and sent me for an MRI scan to confirm her suspicions. She talked me through the results of the MRI scan, showing me the problem. The result was an ulna shortening osteotomy.
All the way through the experience, Ms Hajipour was informative, consultative and supportive. When I was nervous she calmed me and explained everything clearly to me. She told me when I was doing well and this helped me enormously. I cannot believe how good she is with her stitching, I barely have a scar!
I need to revisit Ms Hajipour for my left hand ulnar shortening in approx 6 months and I will have no worries at all going to see her.
Anybody who has a hand problem and needs to see a hand surgeon, you truly will be in 'safe hands' with Ms Hajipour.
Sarah Reid

★★★★★

Have just had my middle finger on my hand fused by Ms Harjipour. I

… Read more

can honestly say that the experience from my first consultation to the last has been excellent. Laydan is professional, easy to talk to, easy to understand and puts you at ease every step of the way. My procedure has been very successful and would highly recommend Ms Harjipour. Thanks .

Anna Partakis

★★★★★

I underwent a scapho-lunate ligament reconstruction of my left wrist

… Read more

almost a year ago. I was a very anxious patient petrified of pain with a lot of questions but Miss Hajipour put me at ease and kept me calm and informed throughout the process. The surgery was complicated but I felt totally safe and comfortable. My recovery and follow up treatment including physiotherapy were all a great success. I was able to regain a full range of movement and strength and I couldn't be happier!
Miss Hajipour was extremely caring and thoughtful. Throughout the whole experience Miss Hajipour was professional and courteous and I felt that the care I received was second to none. I will be eternally grateful for her kindness and expertise and I would recommend her from the bottom of my heart!