Welcome to the new website of hand and wrist surgeon Ladan Hajipour.
Ladan Hajipour is a Consultant Orthopaedic Surgeon with her own practice, dedicated to hand and wrist surgery. As well as having her own practice, she also has an adult and paediatric NHS practice at the University Hospital of South Manchester in Wythenshawe.
Ladan graduated from the University of Dundee, and completed her junior training in Newcastle and Glasgow, and took her specialist orthopaedic training in Leicester. She also completed a fellowship at the Pulvertaft Hand Unit in Derby, and since 2012 has been a consultant. Ladan received many awards and prizes during her education and training, including a Distinction in Surgery, the R C Alexander Memorial Prize in surgery and the Arthritis and Rheumatism Council Prize and Medal in rheumatology. She is also currently working to complete her MD based on hand flexor tendon treatment.
Ladan Hajipour is a very knowledgeable and experienced surgeon in the field of orthopaedics, and her specialist hand and wrist surgery clinics can be key in dealing with many conditions.
With her expert knowledge and care for hands, Ladan deals with many varied conditions, such as Carpal Tunnel Syndrome and Cubital Tunnel Syndrome. Carpal Tunnel Syndrome is a condition with varying degrees of severity – it can sometimes result in a pins and needles sensation in the hand, but in other cases can lead to numbness and muscle wasting. Cubital Tunnel Syndrome is a similar condition, which affects primarily the ring finger and little finger. Other hand conditions Ladan deals with include Dupuytren's Disease, injury to the thumb ligament, and hand fractures. Finger arthritis, mallet finger, trigger finger, DeQuervain's disease and metacarpal fractures are all also dealt with by Ladan.
The other half of Ladan's expertise covers the wrist, and the many conditions that can affect it. Fractures to the wrist and the scaphoid can be dealt with by Ladan, as can conditions such as wrist arthritis and wrist ganglions. TFCC injuries, wrist fusion and the scapho lunate ligament are all also covered at the Ladan Hajipour practice.
Throughout her time in the world of hand and wrist surgery, Ladan Hajipour has helped many patients who have been left impressed and overwhelmed by her kind, caring attitude, and her efficient, knowledgeable and skillful procedures. One patient wrote a testimonial about their care under Ladan, saying:
"Thank you for doing my thumb and giving me some relief after all the years I put up with it. I just wish all surgeons and doctors were like you. Then I would not have to suffer at all with my spine and legs. Thank you."
Another of Ladan's patients said:
"Many thanks for the help you have given me with my hand. I also greatly appreciate your kindness and understanding."
Read more of Ladan's reviews on IWantGreatCare.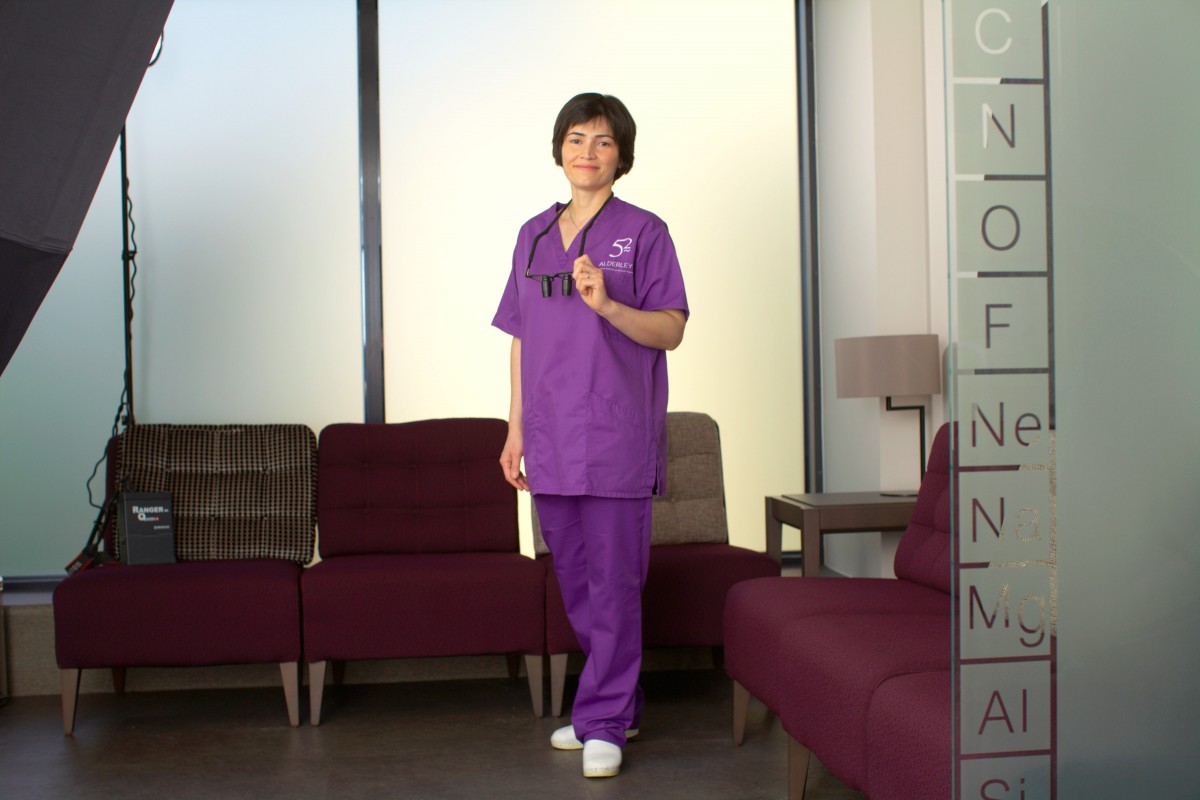 The new website of Ladan Hajipour's hand and wrist surgery clinic will feature all of the information you need regarding the different conditions treated by Ladan, and the procedures and treatment available. It will also feature regular blog posts, giving you an insight and some tips and advice about the various relevant hand and wrist conditions.
As well as a new website, Ladan Hajipour is now also on social media – you can find us on Facebook and Twitter. Give us a follow to keep up to date with all the latest news!
So where can you find Ladan Hajipour? Ladan is based at three hospitals – the HCA Hospital in Wilmslow, the South Manchester University Hospital in in Wythenshawe and the Alexandra Hospital in Cheadle. To arrange a consultation or treatment with Ladan, please get in touch here.
---