Arthritis can be difficult to manage in your thumbs due to the constant need and demand we ask of it. This condition is common in both men and women but more so for females who are going through their post-menopausal stage. Today, we're providing you with a detailed guide to how thumb arthritis occurs and what you can do to ease the discomfort. 
What is it? Symptoms and causes explained
First and foremost, when it comes to any type of arthritis the main cause is the wear of the cartilage. In the thumb, articular cartilage is lost across the joint which leads to the two ends of the bones rubbing against each other, resulting in pain. But how is this caused in the first place I hear you ask? Well, If you have had a previous thumb fracture or ligament injury this can cause arthritis in your thumb as it's already been weakened by previous exposure.

However, it's essential to know that general wear and tear contributes to thumb arthritis too. So, taking part in activities which involve overuse of the thumb could have a negative impact and therefore lead to arthritis in that region. If you're beginning to experience feelings in your thumb and you're not sure what it could be, it's crucial to understand the symptoms.
If a pain and burning sensation begin to build at the base of your thumb, this is a common symptom of the condition. This will usually develop into an inability or weakness to unscrew certain objects such as jars. At first, you may begin to panic and question what is wrong, but we strongly advise you to remain calm and call your doctors. If you would like to find out more information on the symptoms and causes of thumb arthritis then check our conditions page for more detail.
How can I ease the discomfort?
To ease the discomfort of arthritis we highly encourage you to have treatment for it. You can have non-surgical treatment which will stop the pain short term or you could have surgery which provides you with a great chance of not having to suffer with it again. If surgery isn't an option for you, then we suggest you take anti-inflammatory medicine to help reduce inflammation or swelling. You could wear a splint to minimise the movement of the thumb joint to reduce pain and stress in that area.
Unfortunately, the condition worsens over time so continuously using medicine to reduce the pain is a quick fix and not a solution to the problem. This is why we suggest you consider surgical treatment. The treatment is available for you and can help to reduce a significant amount of pain in your thumb joint. 
If you decide to embark on the surgery route, then rest assured pain relief is provided after surgery. Your hand should be kept clean until the doctors remove the dressing, which is usually after one week and they will replace this with a new lightweight plaster for you to wear for 5 weeks. During this period, we encourage you to rest the joint so it gives plenty of time for the soft tissue to heal.

What treatments are available?
There are two treatments available for thumb arthritis: operative surgery, and non-operative surgery. Operative surgery consists of two surgeries, firstly, an injection under x-ray control is carried out in a minor procedure unit. A study shows that once this has been completed 70% of patients notice an immediate positive impact after the injection and further hand therapy too. 
There is a small risk of infection following a steroid injection, but the likelihood of this happening is slim, so don't be too worried about this risk! The alternative operative treatment you could have is surgery, but the type you have will depend on your age and physical demand. 
If you're young and active you will have fusion of the CMC joint, where trapezium is fused to the thumb metacarpal. Older patients will have trapeziectomy and ligament interposition which is performed under general anaesthetic and takes 1 hour to complete. Once the trapezium is excised, half of a thumb tendon is then used to create a suspension sling to stabilize the thumb and fill up the space that was created by removing the trapezium. 
Undergoing surgery can be daunting at first, but rest assured with Ladan Hajipour you're under the best care. Easing your worries alongside offering reliable and trustworthy surgical procedures is a priority for us, so any question or concern you may have we shall answer with our expert knowledge and experience.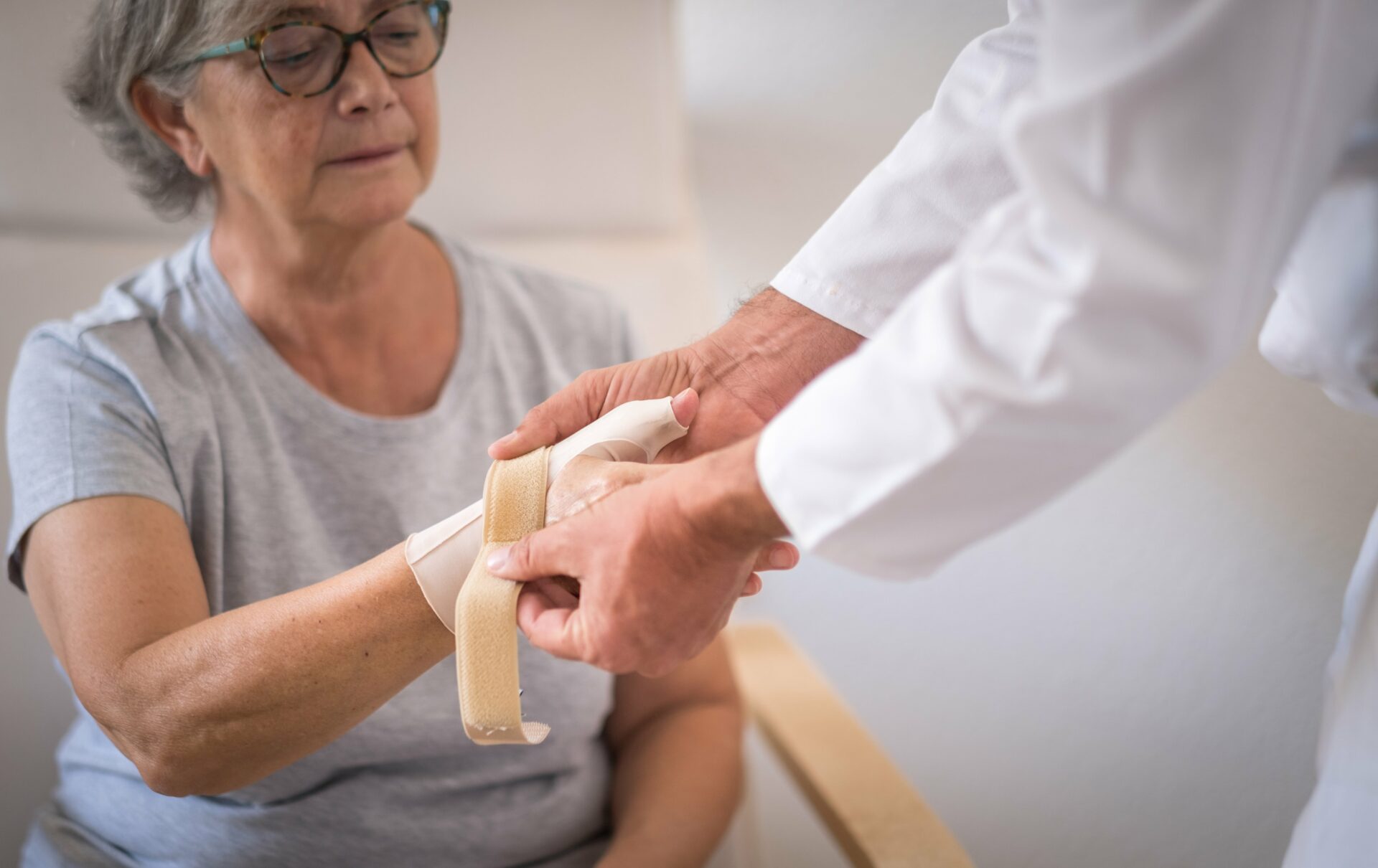 If you've found this article particularly useful or you would like to find out more information, then click here to view our full thumb arthritis page. We include further information about the possible after-effects of surgery and an in-depth diagnosis a doctor will provide you during your appointment. 
At Ladan Hajipour, we offer exclusive hand and wrist surgery at the University of South Manchester, Wythenshawe. Our skills range from treating all hand and complex wrist fractures, and also all tertiary fracture referrals transferred for combined orthopaedic and plastic surgery. Get in touch today to book an appointment with us!
---